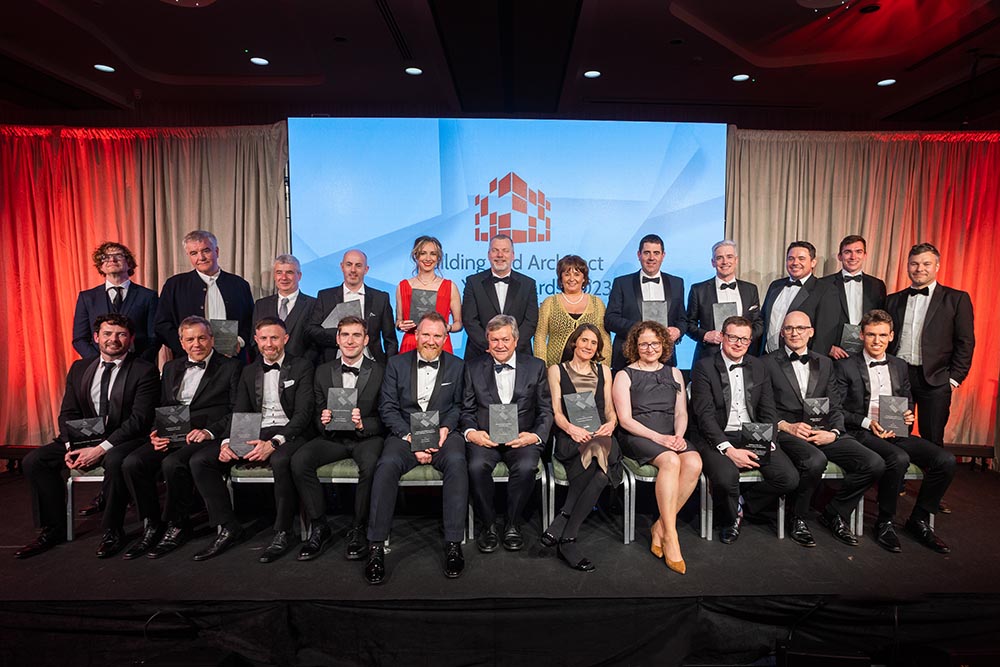 We are thrilled to have picked up the award for Housing Project of the Year at the 2023 Building and Architect of the Year Awards for the Clones Renewal Scheme for Monaghan County Council
This ambitious project reinvigorates the centre of Clones, by transforming derelict sites and integrating social housing into the heart of the town. The scheme resulted in the renewal or replacement of eleven derelict buildings across 6 sites and the construction 24 housing units of varying tenures, with each building configured to address the unique urban pattern and challenging topography of Clones.
The range of unit types was provided to cater for a broad spectrum of occupants and tenures; young families, single tenants, couples and those with mobility requirements, with a best practice approach to universal design implemented.