Glaslough Farmhouse
Glaslough farmhouse is a response to the question of building on an exposed site in Co. Monaghan's rural drumlin countryside. This is a working agricultural landscape dotted with the dark silhouettes of agrarian buildings. Simple in from and materiality, they typify the stylistic language of the rural built environment.
On this site the objective was to integrate the dwelling into its natural surroundings. Existing farm buildings and large mature trees provided the setting and opportunity to introduce a new structure as part of a clustered farmstead. Interpreting the characteristics of the countryside, our design strategy is based on the common agricultural shed. The dwelling blends into the background, another dark silhouette in the landscape.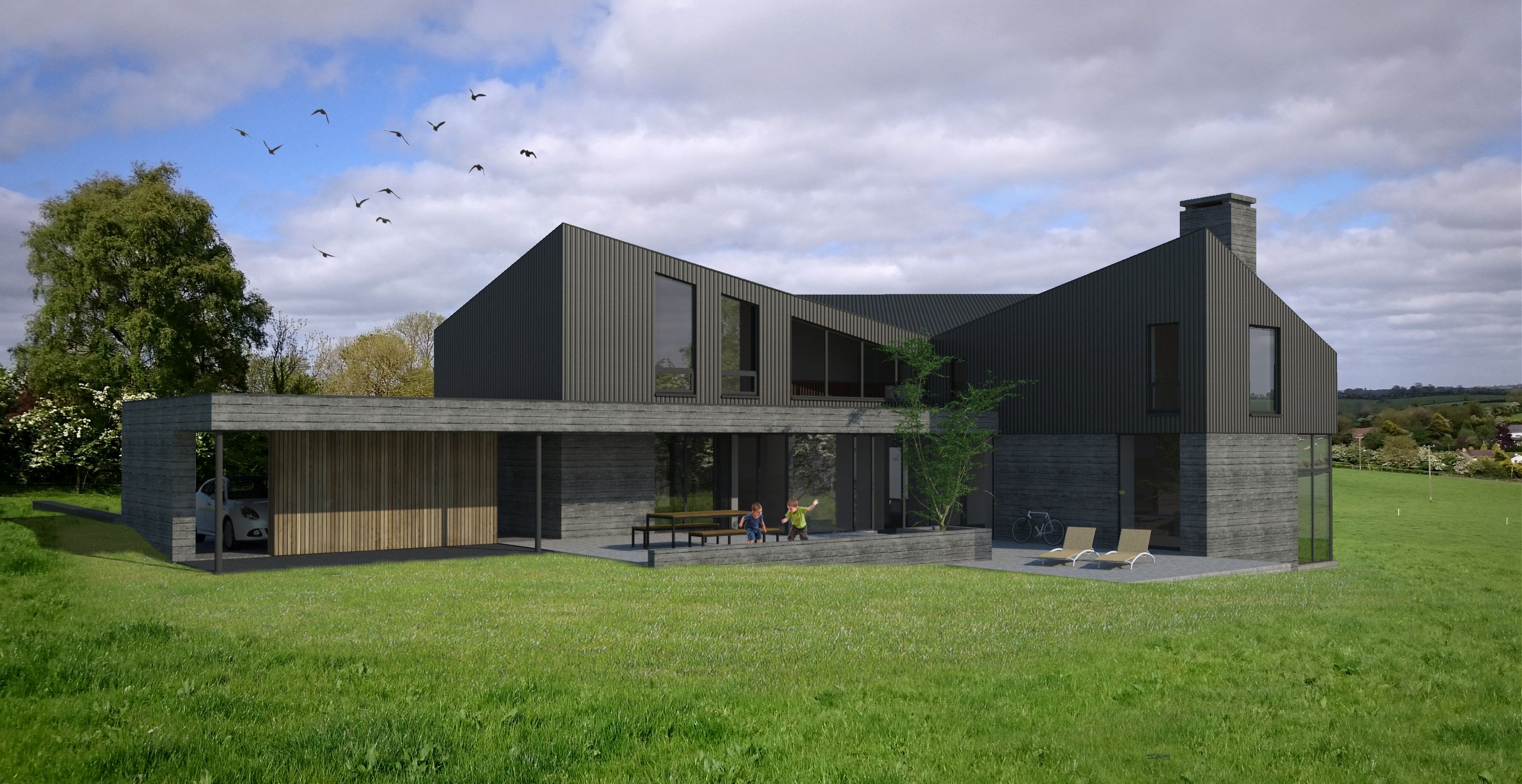 Materiality is key to achieving an overall agricultural aesthetic. Corrugated fibre cement cladding wraps the entire upper element of the house. Lightweight and cost effective, it is immediately familiar to those who pass through the landscape and farm it. Up close the it offers an interesting play of shadow and light. A cast concrete base firmly anchors the building to the ground.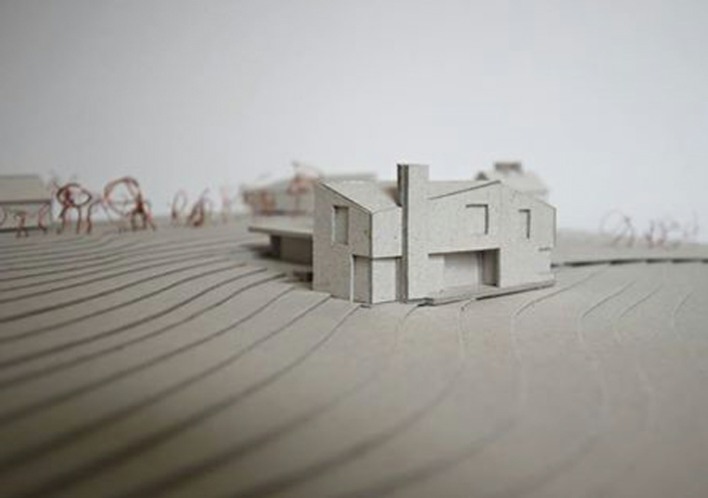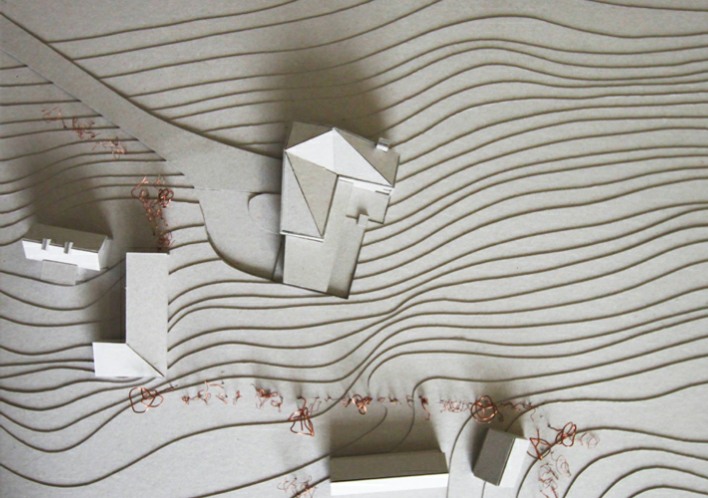 Laid over two floors, the upper storey inhabits an undulating roof structure which defines the building. Low asymmetrical, symmetrical and mono-pitch forms directly reference local agricultural architecture. Roof overhangs shade expanses of glazing and provide sheltered havens around the exterior from which to admire the beautiful scenery. It was these views, and the transition of natural light throughout the day, that informs the interior layout.
Living spaces are located to make the best out both with priority afforded to the best conditions for the time of day. A stepped floor plate responds to the sloping nature of the site. Level changes define living zones in an otherwise open plan arrangement.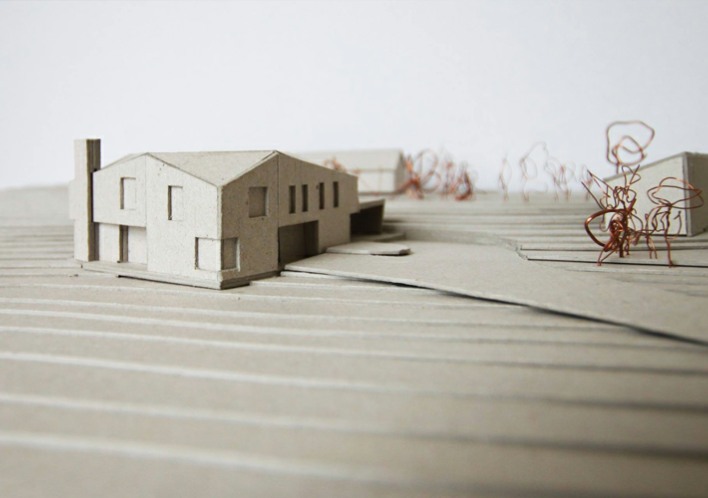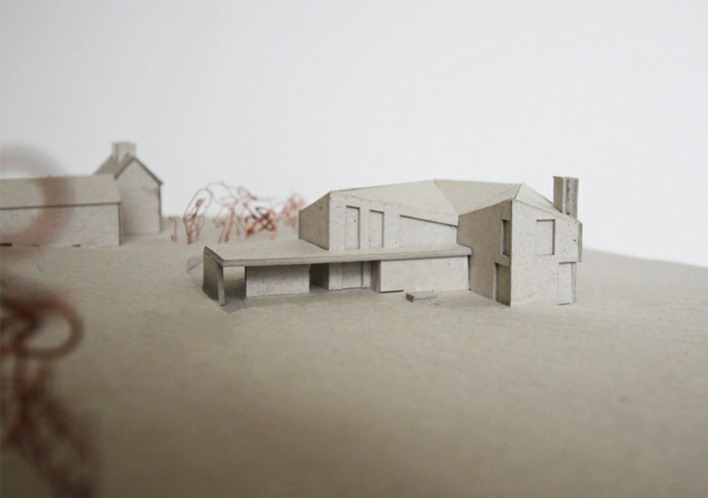 ---