Newstone House
Newstone House seeks to maximise views over the Meath countryside of rolling hills, mature trees and hedgerows. Our client's brief was for a sustainable home integrating well into the landscape with minimal environmental impact. The proposal is a contemporary reimagining of local vernacular architecture. It responds to the language of the rural built environment so that it speaks of the character and identity of the Irish countryside. The dwelling is designed as a sleek linear form with a folding corrugated roof. It's undulating building profile is reminiscent of the 'roofscape' architecture of common agricultural structures. The agricultural design aesthetic extends to a homogeny of roof and wall materials which blurs the differentiation between the two.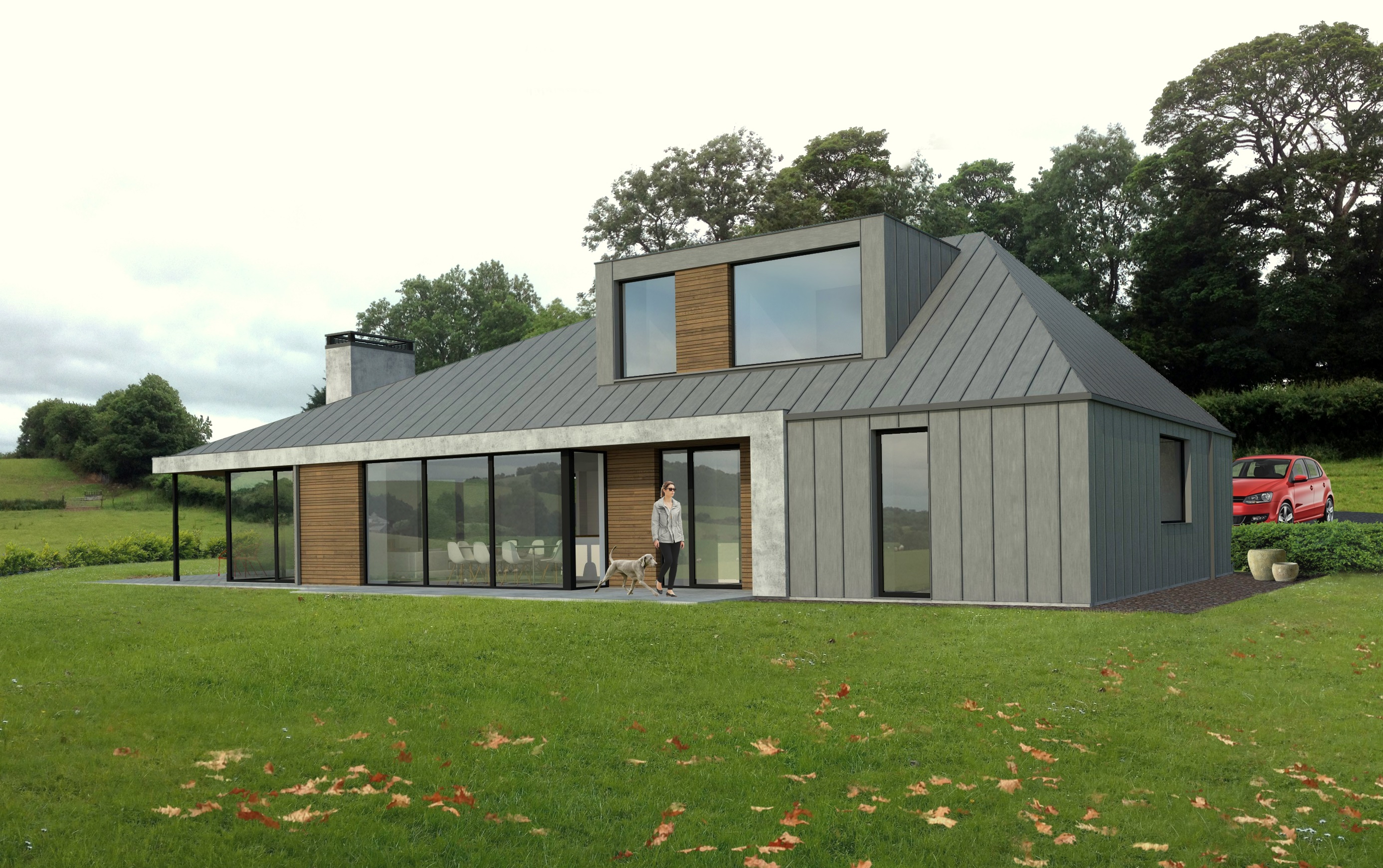 Aesthetically simplistic in elevation, the building's dynamic singular form constantly changes as the viewer moves around. A generous covered outside space is incorporated under the lower section of the roof which also gives the entire structure transparency. Full height glazing on the facades is intended to exacerbate this feeling.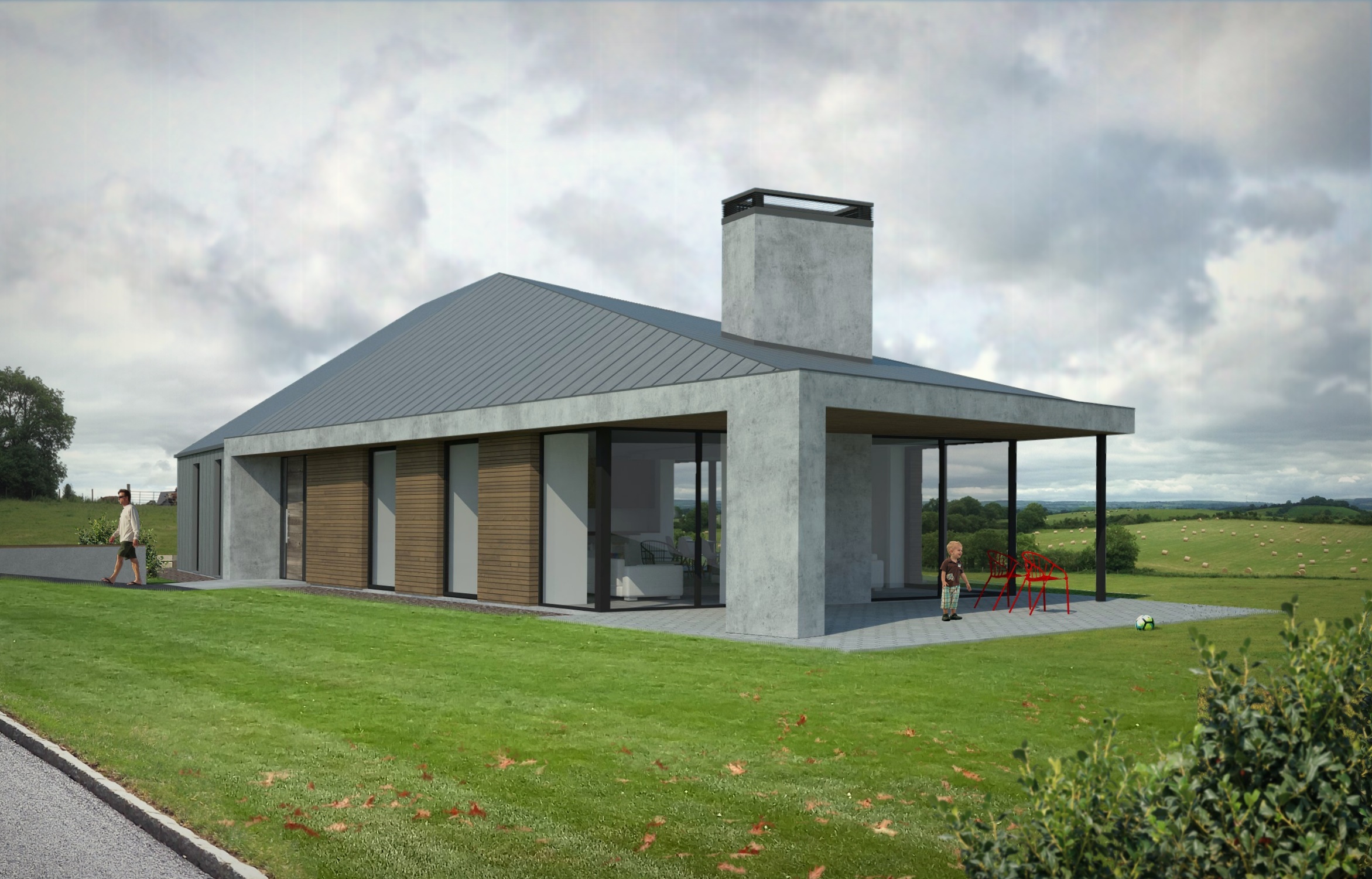 A large Kitchen / Living / Dining space dominates the house interior. Open to the entire volume of the structure, the Living room is orientated to optimise direct sunlight and solar gain throughout the day. Full height glazing on the building edge blurs the lines between manmade and nature and takes advantage of the 270-degree aspect. Views are primarily orientated towards the south and east which provides the connection to the landscape that the clients were hoping to achieve. A master bedroom suite inhabits part of the roof space. From here there are spectacular views across the expansive countryside.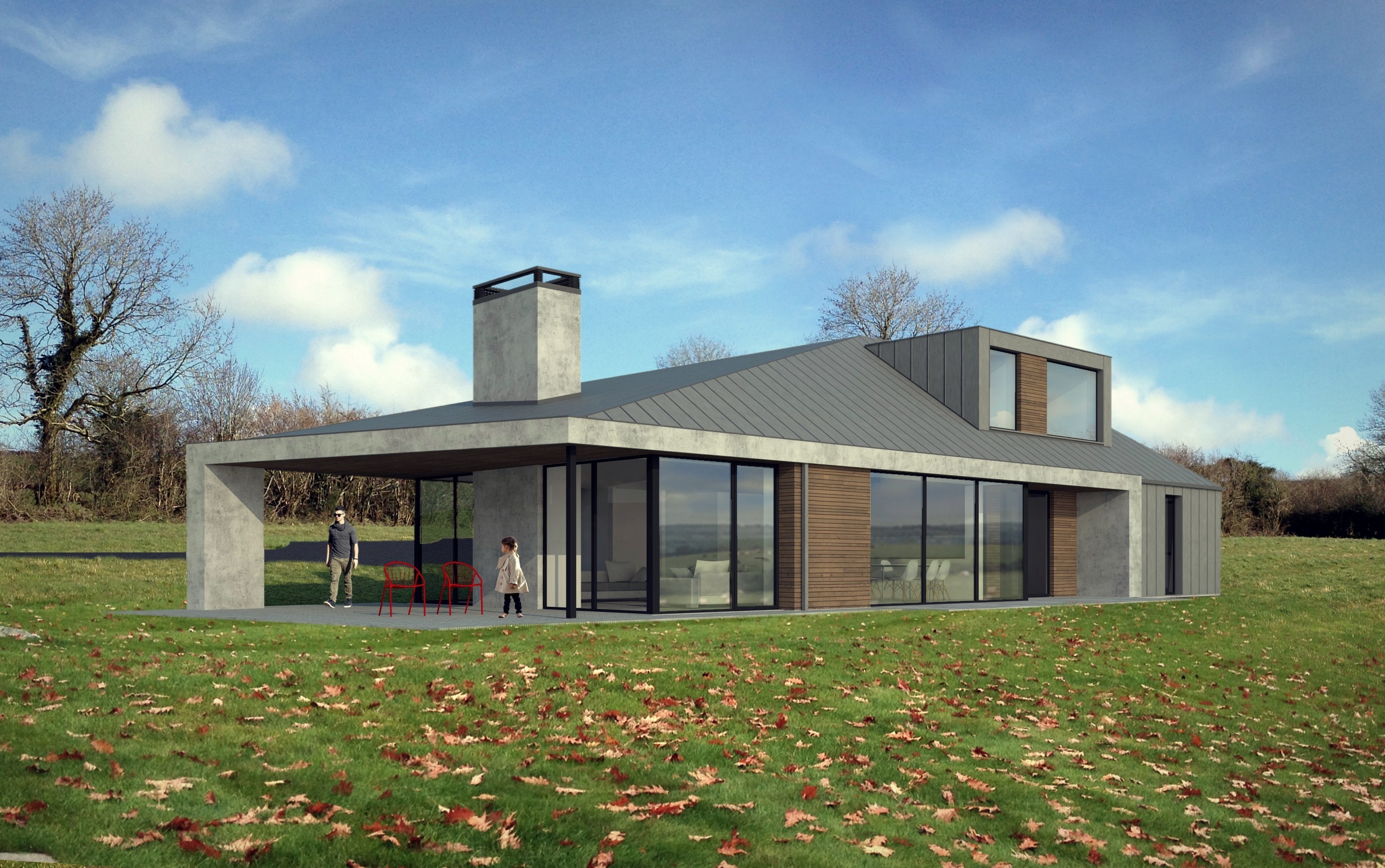 Under Construction
---