House for Musicians
The design of this dwelling in Buncrana, Donegal respects the vernacular, a simple north elevation addresses the road, with a strong emphasis on the ratio of solid to void, small functional openings with walling as the dominant element. From the road the house is understated and reserved in terms of visual impact. A restrained pallet of material, paying respect to traditional rural architecture, white rendered walls with a natural slate roof reinforce the simplicity of this elevation.
The dwelling opens up to the rear, the south facing facade overlooking agricultural lands is composed of large vertical glazing screens, that act as solar collectors and allow all key living spaces connect directly to the garden. A great emphasis has been placed on the link between the key living spaces and the sheltered south facing garden. In this respect the house is quite introverted.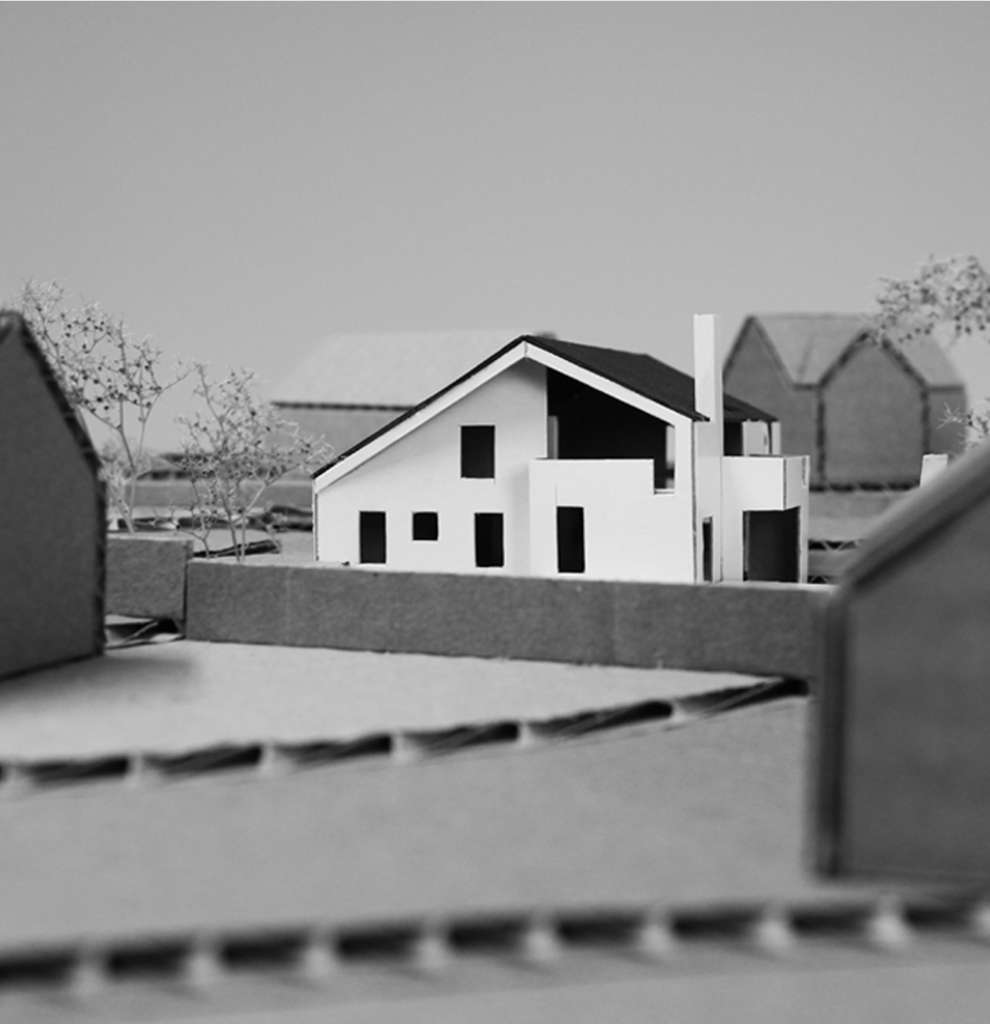 The layout of the dwelling is informed by traditional reference. The key living spaces, kitchen, dining and playroom take reference from the linear plan form, orientated along an east west axis, all with a direct relationship with the south facing garden. To the north of the plan is a buffer zone incorporating utility areas, entrance hall, stairs and W.C.s. The overall massing to the north is then fragmented to reduce the dwellings scale. At first floor level a living space enjoys views south across agricultural lands and west across the town towards Lough Swilly.
---