Pollamore House
The undulating site, on the periphery of Cavan Town, juxtaposes the urban fabric to the west and the rural landscape to the east. This design has evolved through experimenting with mass, sculpting and breaking down form to integrate the dwelling into its context.
The dwelling is informed by its habitat. Its form derives from the geology of the landscape. A small quarry, excavated over the generations by our client's ancestors, provides a protected south facing outdoor space, around which the key spaces of the building are orientated. The natural form of the quarry protects the space from adjacent properties to the west, while the mass of the dwelling is positioned to the east to shelter the courtyard from the elements and exposure to the nearby road infrastructure.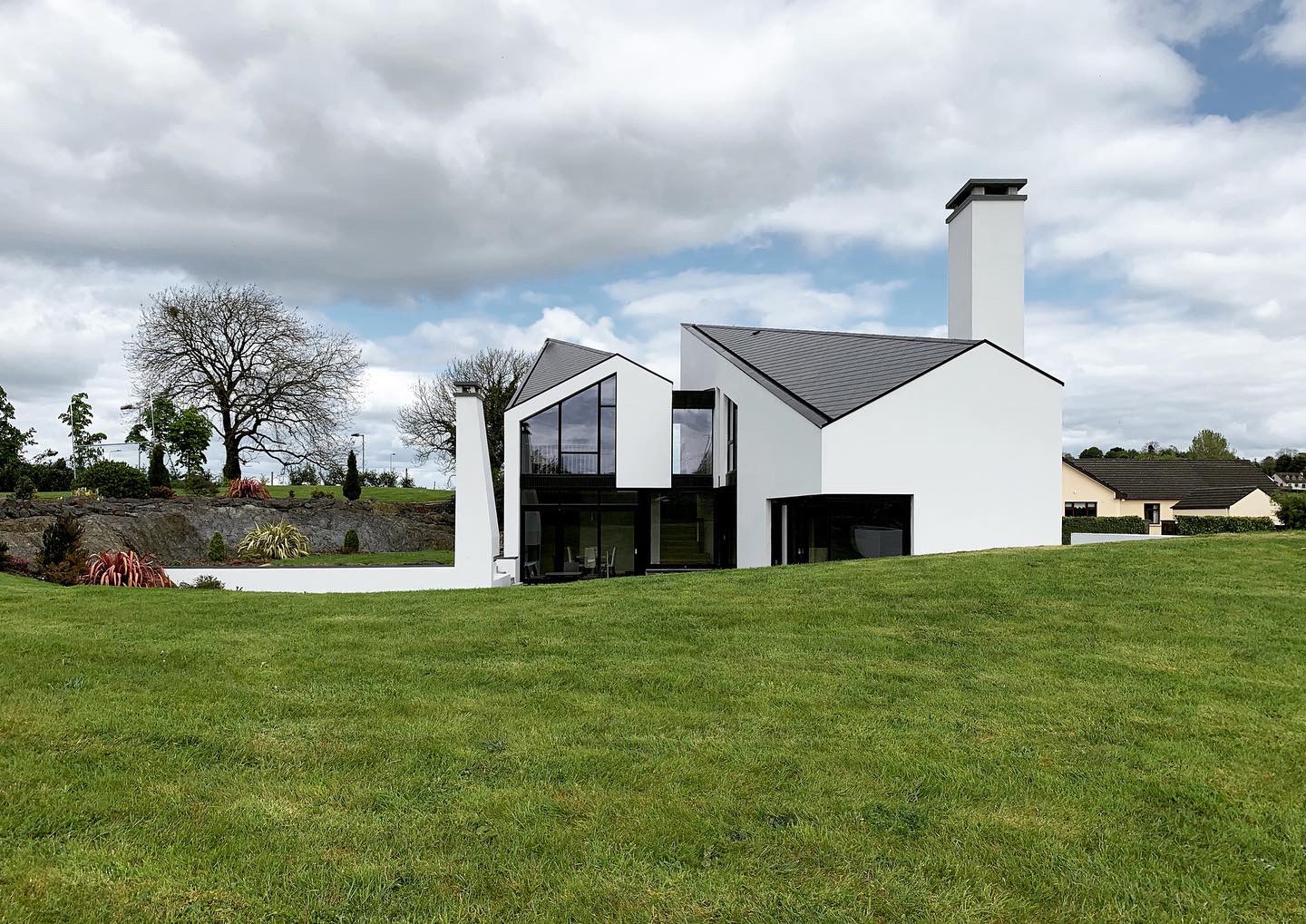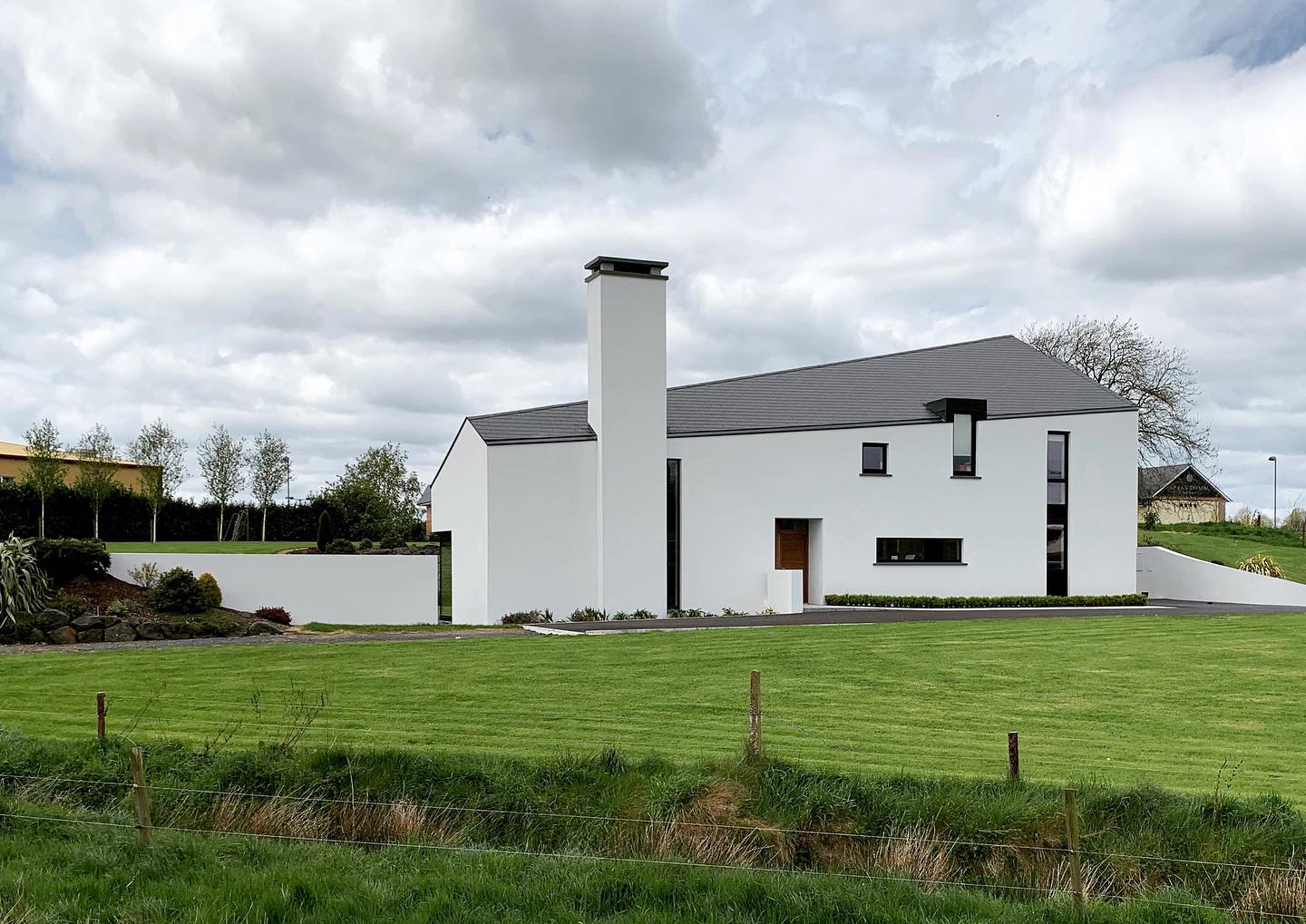 The house is introverted, all spaces are orientated towards the courtyard. The east facade, a strong element of protection, a solid wall perforated only by deep windows.The layout respects the vernacular of Co. Cavan, the form is only one room deep, providing all spaces with dual aspect.
The south and west facades are composed of large full height glazing and sliding screens that act as solar collectors and allow spaces connect directly to the courtyard. The north and east facades have small functional openings that minimise the potential for heat loss
Internally the layout is generated as a response to the path of the sun. The kitchen is central within the plan, the house is also entered through this space, reasserting its importance as the heart of the house. On the lower level, the kitchen, dining and living spaces all take advantage of east, south and west aspect. By opening up the large sliding glazed screens, each space can connect and extend out into the courtyard.
The service areas of garage, utility, and toilets are arranged along the north facade and act as a thermal buffer. All bedrooms are to the east to take advantage of morning light. A double height circulation space on the south facade, allows light deeper into the plan and connects both levels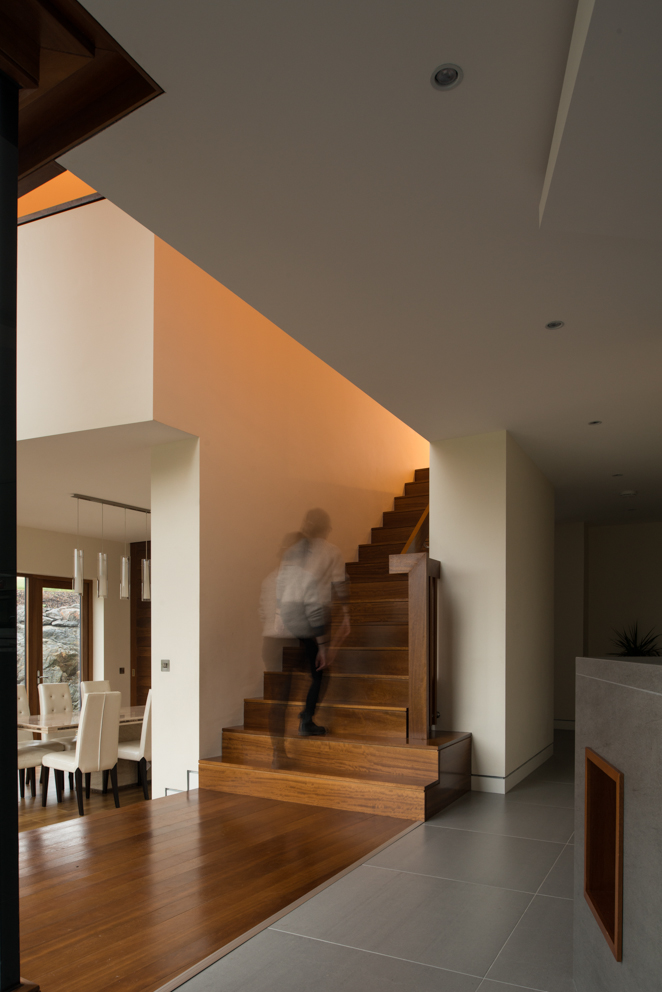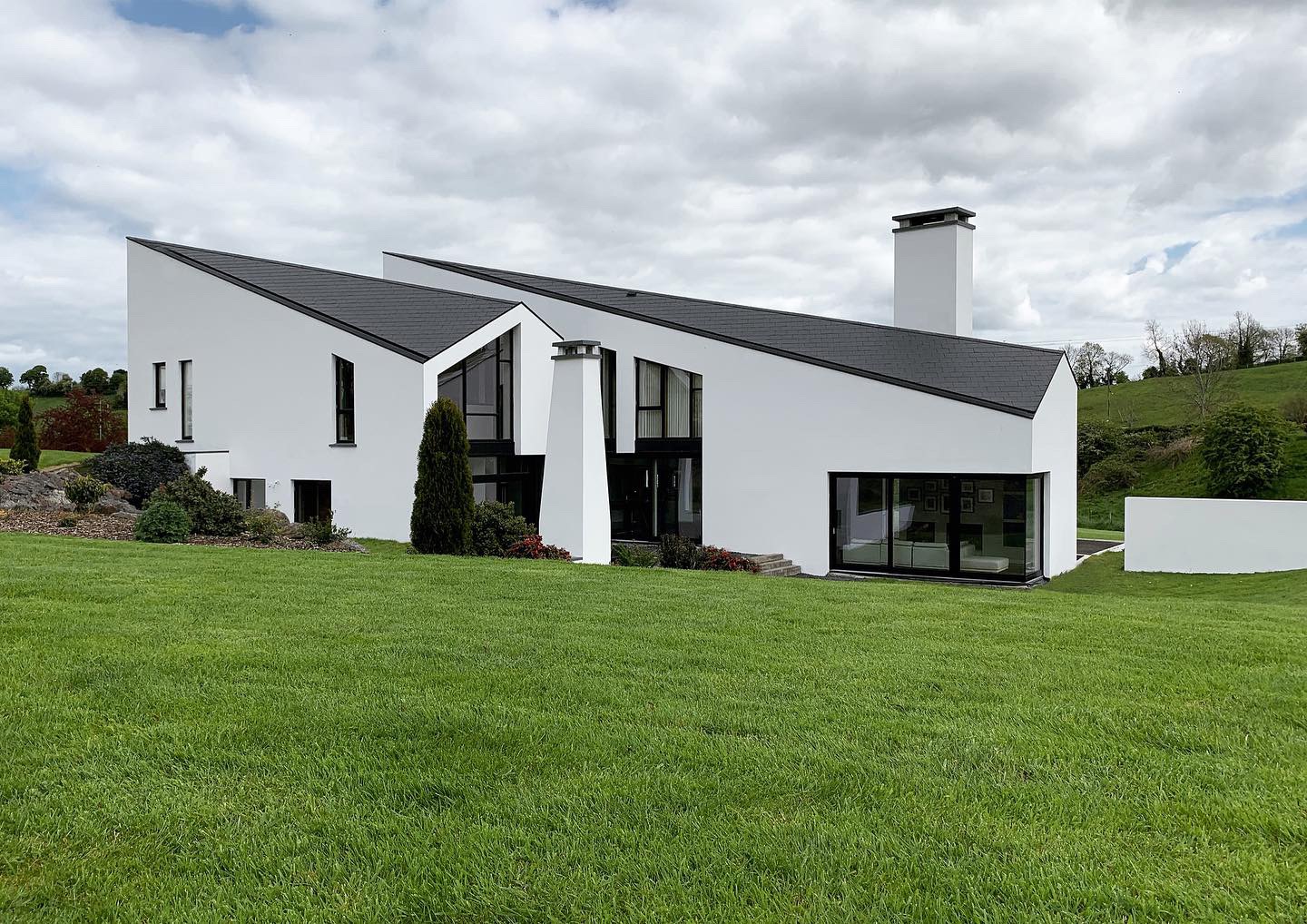 Work in progress
Design
---