Billis House
Billis House is a long house, inspired by the rich local agricultural vernacular of Co.Cavan. This typology is emphasised as a crisp extrusion, without eaves. The design adopts simple confident massing, with a traditional palette of materials; a local limestone plinth, slate wrapping over the roof and down the upper walls, with concrete and timber detailing ensuring the proposal has a comfortable affinity with its setting. A large rectilinear limestone clad chimney anchors the building.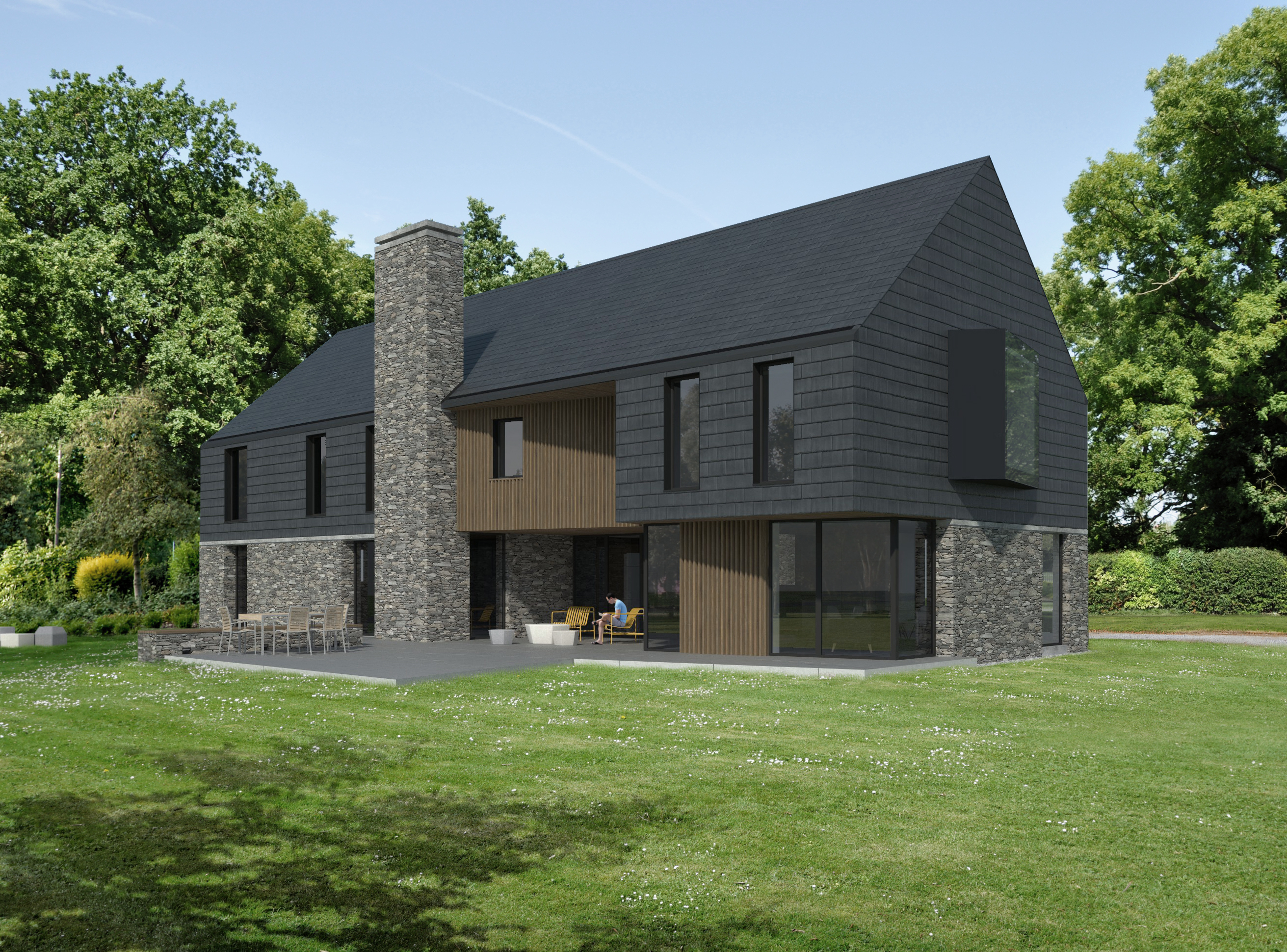 The plan is configured along a north south axis allowing the dual aspect key spaces good morning aspect from the east and west facing views over the garden in the evening. All ancillary services, bathroom, utility and stairs are located to the north, thus allowing a flowing open plan space for living.
At ground floor an external terrace is recessed within the plan, providing for a sheltered and protected external space, intrinsically connected to all the living spaces, ensuring maximum connectivity between house and garden.
Floor to ceiling glass accentuates the feeling, blurring the edges of the building to extend the interior spaces further outside. This is a house for large family gatherings with the generous kitchen and living spaces at the heart of the home.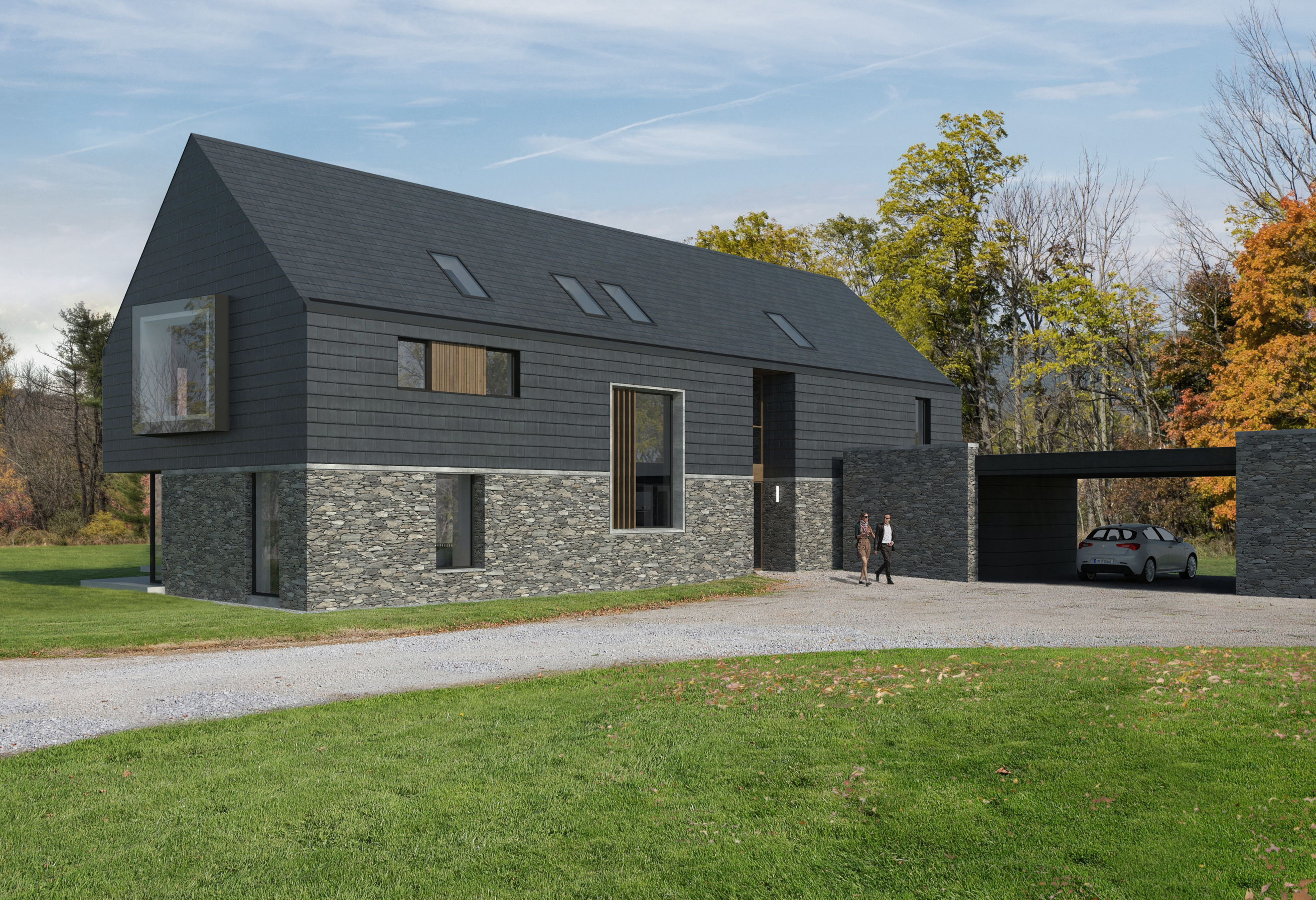 ---