Hornhead House
Donegal's beautiful countryside is a unique resource. The site for Hornhead House occupies an exemplary slice of this landscape overlooking the sweeping expanse of Sheephaven Bay and mountains beyond. Very well screened by trees and sloping ground, the site nonetheless deserved a well-considered solution to integrating a new home in this unspoilt part of the county.
Traditional cottages and farmsteads laid out in clachan settlements represent the vernacular architecture of the area. Very often the centre piece of the cluster is the traditional long house or barn. Using the traditional form of the long house as a starting point, the proposed dwelling is a contemporary reimagining of local aesthetic. Narrow and linear in plan, the interior benefits from an abundance of natural light and exquisite views.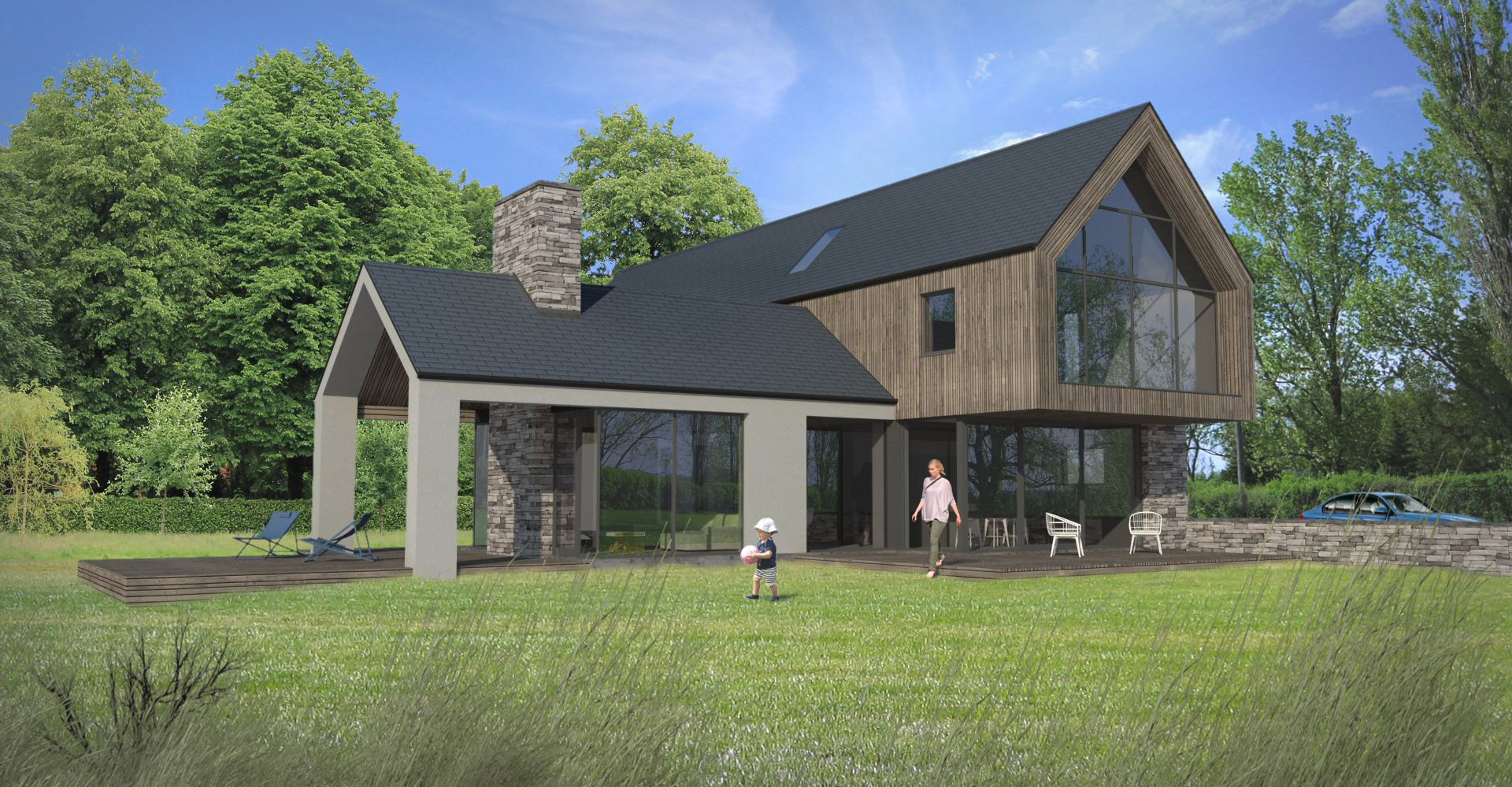 The clients requirement for open plan living, usable outside spaces, expansive views and lots of natural light was the driver of the internal arrangement of spaces. Most of the living spaces are on the ground floor spilling out onto sheltered terraces. Full height glazing on the building edge blurs the lines between manmade and nature. At first floor level a spacious living room, taking in spectacular views over Sheephaven Bay, is manifested as a dramatic cantilever on the exterior.
Clad in lightweight natural timber, the upper part of the house floats over the large expanses of glass on the ground floor.This is a house for nature lovers. A house for large family gatherings with living and entertaining spaces at the heart of the home.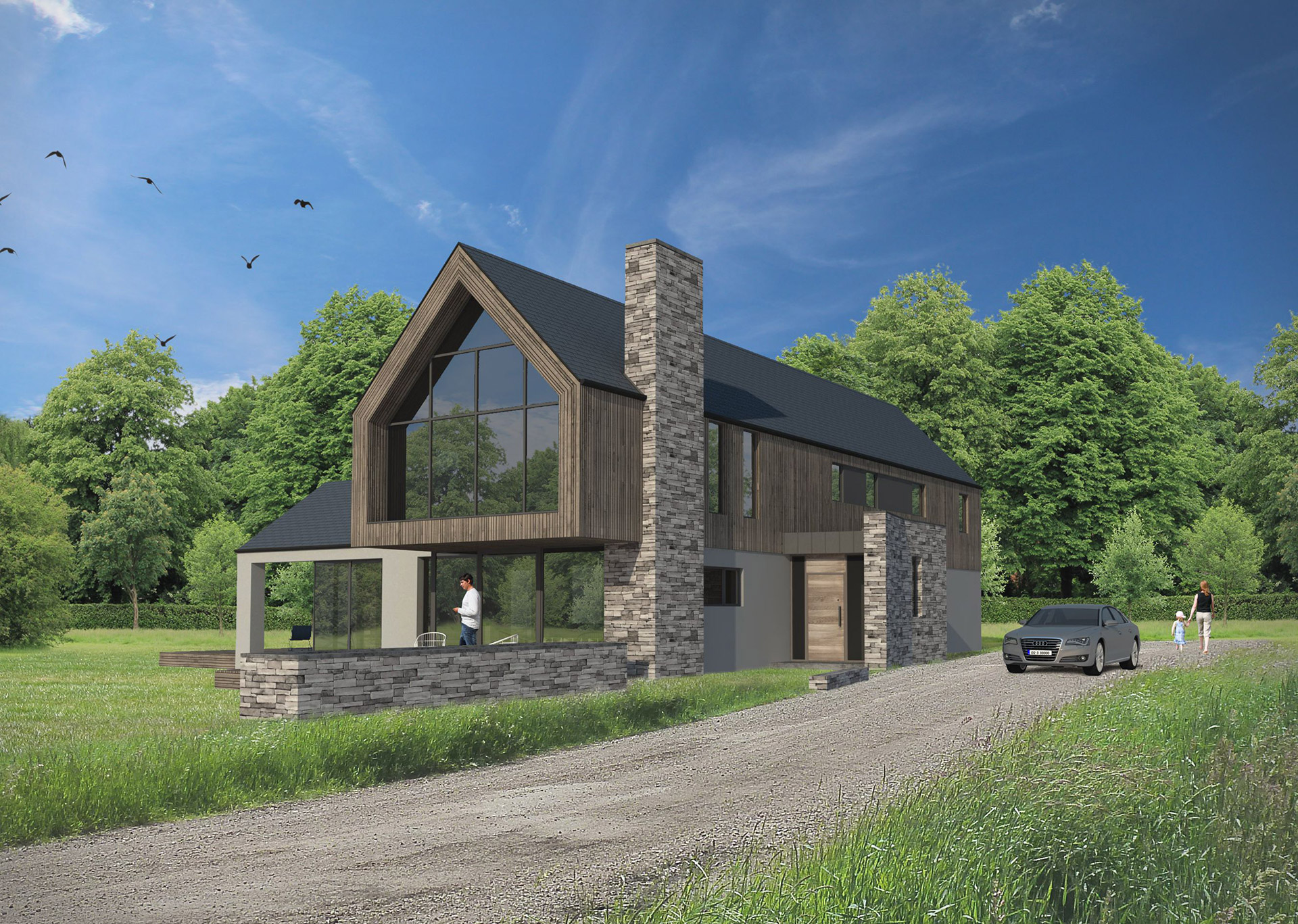 ---