12 Deanery Street
12 Deanery Street is the renovation and extension of a 19th century urban property. The design sought to remodel the existing property as a bright, fun, modern home, whilst maintaining a modest public appearance. The design also sought to reimagine the relationship between house and garden. With the extension largely hidden from public view, the first indication that visitors get of the surprise that awaits them is entering the kitchen, where they are afforded interrupted views through the old house to the garden and beyond.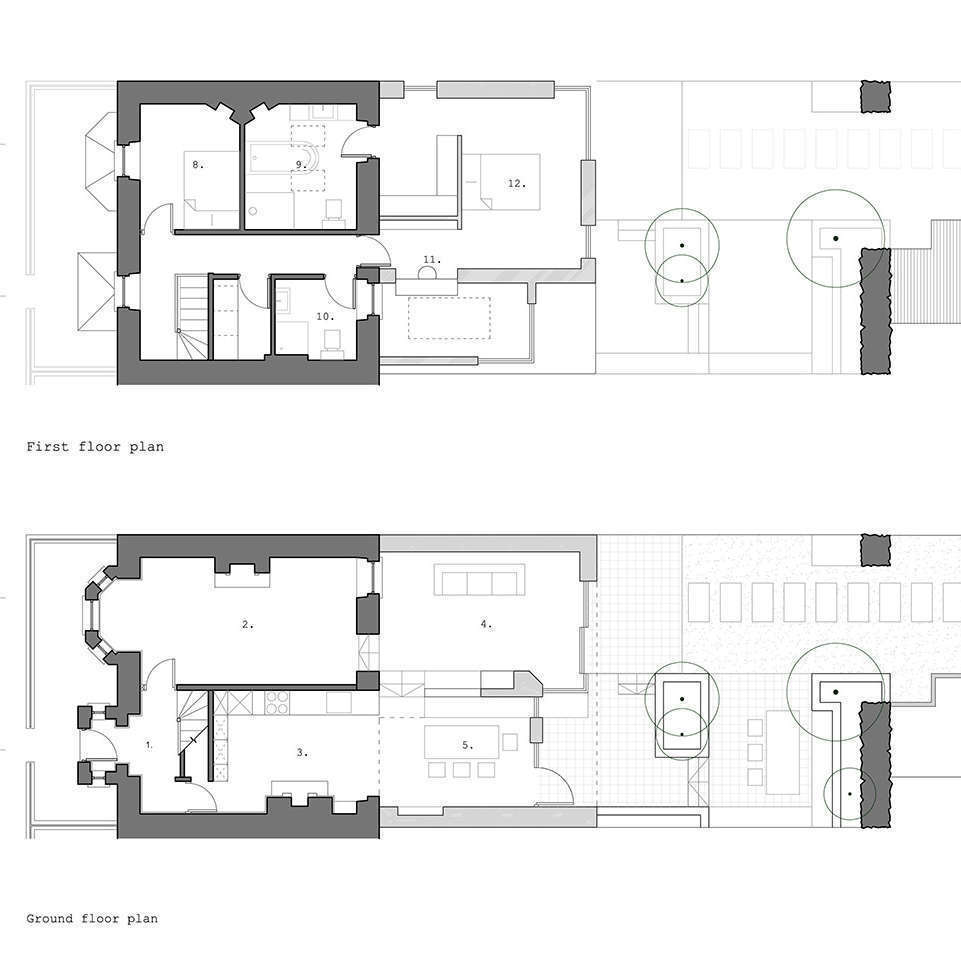 An extension to the rear creates a dining space and garden room connected directly to the existing kitchen and living spaces.
The joy in this house comes from being able to distinguish the existing against the new and the sense of discovery as you move through the house exploring the changes in volume and vistas between rooms and garden.
The dining space is a double height volume, providing connectivity between the floors and drawing natural light deep into the plan. A canopy to the rear creates a transitional space between dining and garden.
Tucked away at the bottom of the garden a studio creates a further dynamic space from which the client can work, doubling as separate guest accommodation. More information can be found on the Garden Studio here….
---