Bungalow Bliss
With an adventurous client and an existing house, anything is possible. Bungalow Bliss is the complete transformation of an existing dwelling. Formerly dark and cellular, the interior is now open and filled with natural light.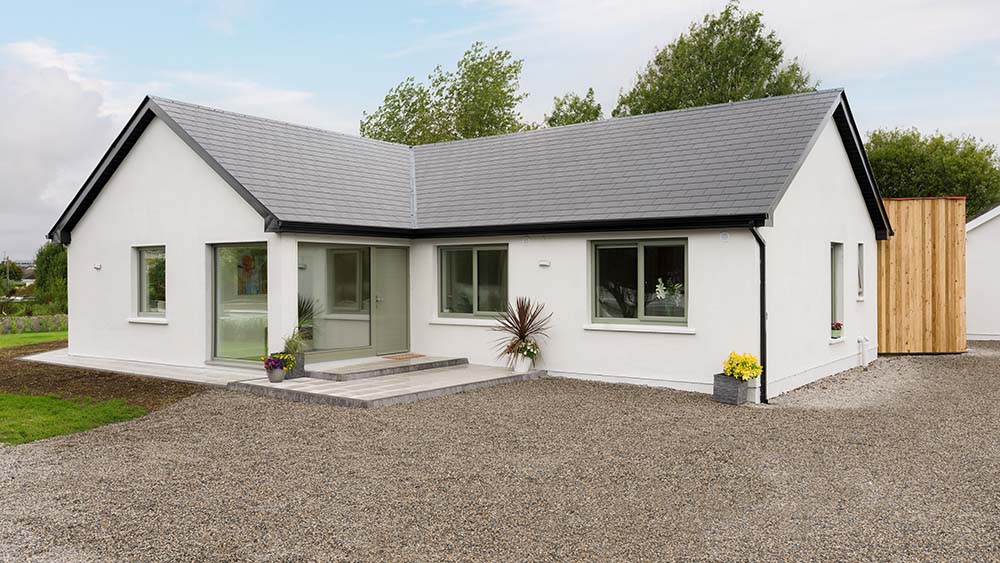 When working within an existing home, no matter how humble, identifying potential is key. On this project many of the internal walls remain in-situ with the functionality of the rooms changing to suit the client's requirements. Two minimal extensions, to the side and rear, provide just enough extra breakout space whilst the demolition of an earlier addition opens up the house to the exterior. Reorientating the house towards the beautiful, mature garden is a big part of the design concept. Both extensions are tied back to the house by generous overhanging roofs providing covered thresholds to outside terraced spaces. The front of the bungalow remains largely the same except for subtle changes to give it a more sophisticated edge.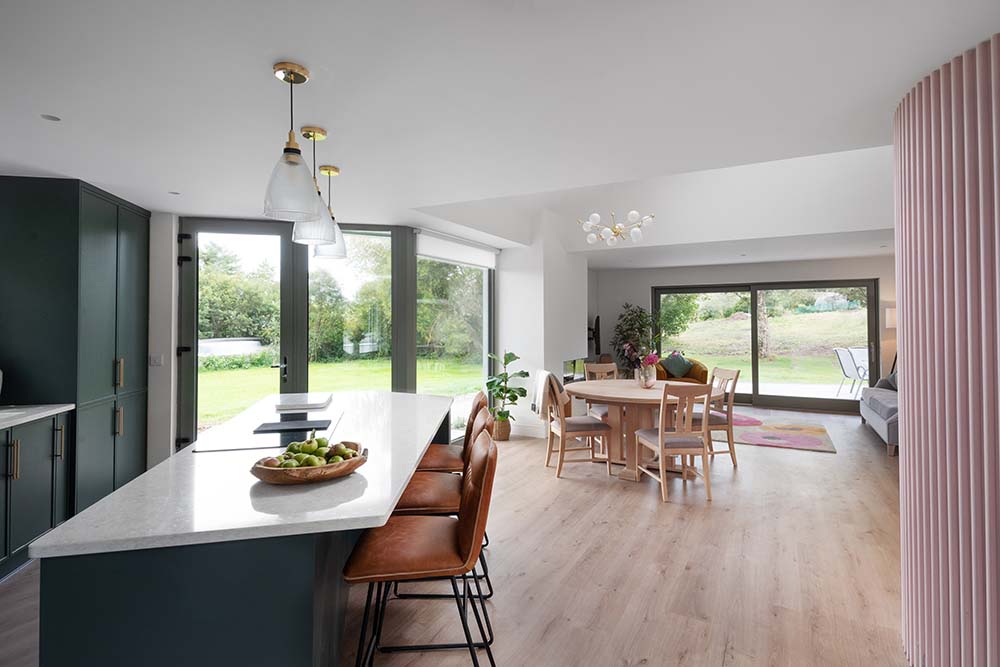 Internally, the biggest transformation is the creation of a singular living space from three former rooms on the south side of the house. This space is entered on arrival, replacing the dark central hallway that previously greeted visitors. Kitchen, dining and sitting functions are clearly defined by undulating internal walls, a giant lightwell and projections into the garden. Sitting within the room and extending right up into the ceiling void is a curving sculptural form that not only informs a circulation route through the living space, but also conveniently conceals the utility room in the centre of the house.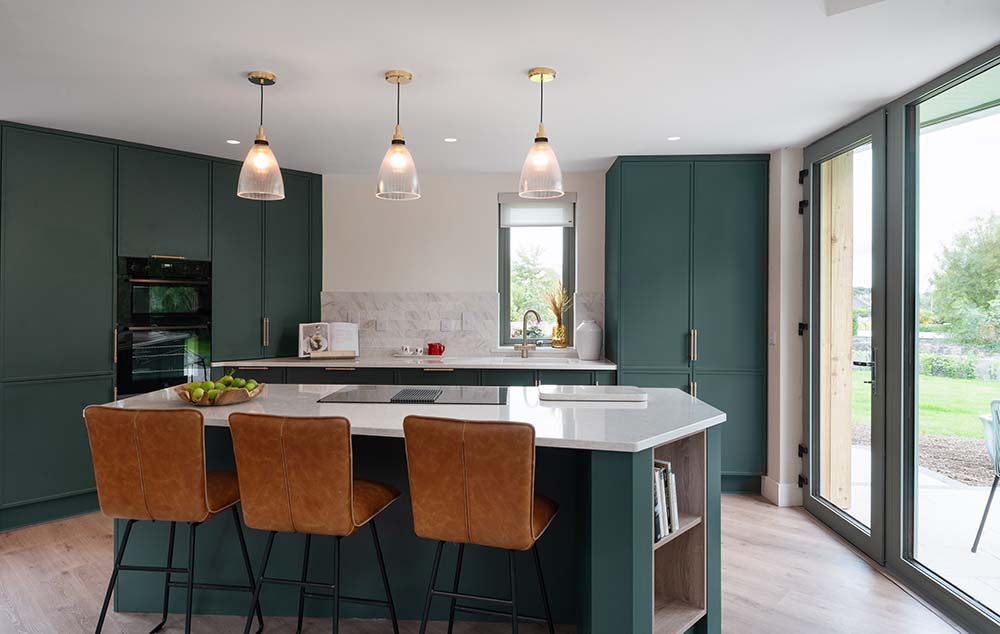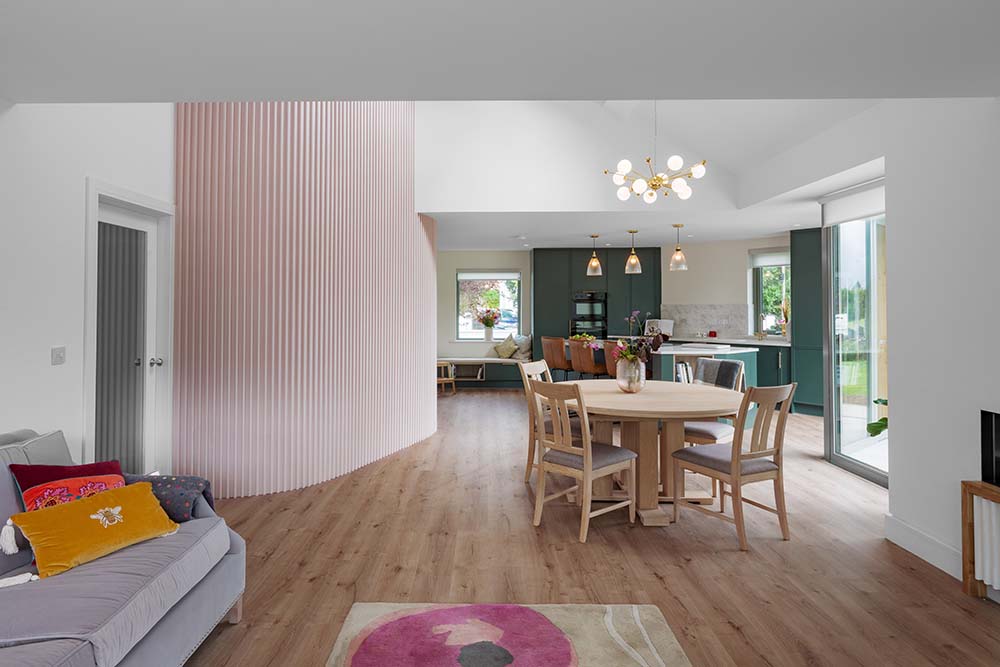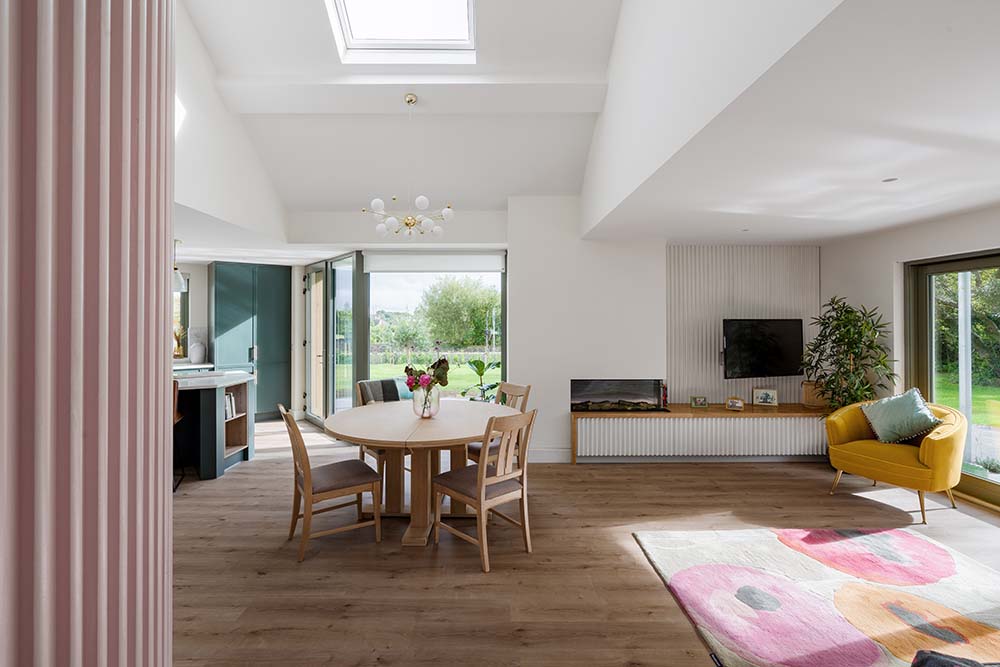 The quieter side of the house contains the bedrooms, bathrooms and a study. Enveloped by the garden, the master bedroom suite is conceived as a private sanctuary space. Even in the hallway, outward views are maintained through glazing on either end so that the connection to the garden is never lost. Behind the ornamentation, Bungalow Bliss incorporates a deep retrofit of exemplary standard. New windows, improved levels of insulation and airtightness and the introduction of sustainable technologies ensures the transition of the former house to a comfortable and cosy home.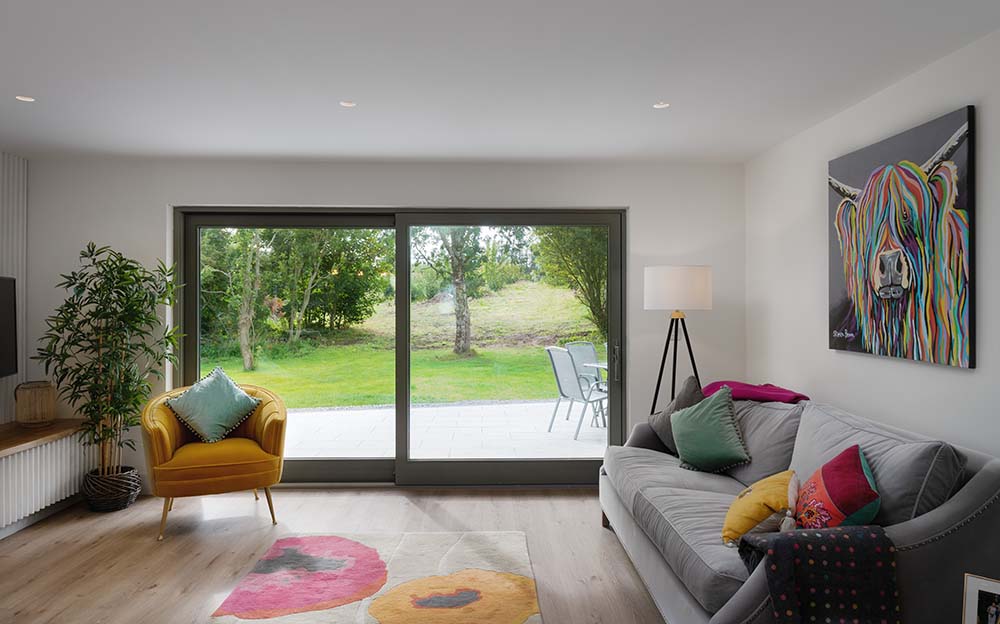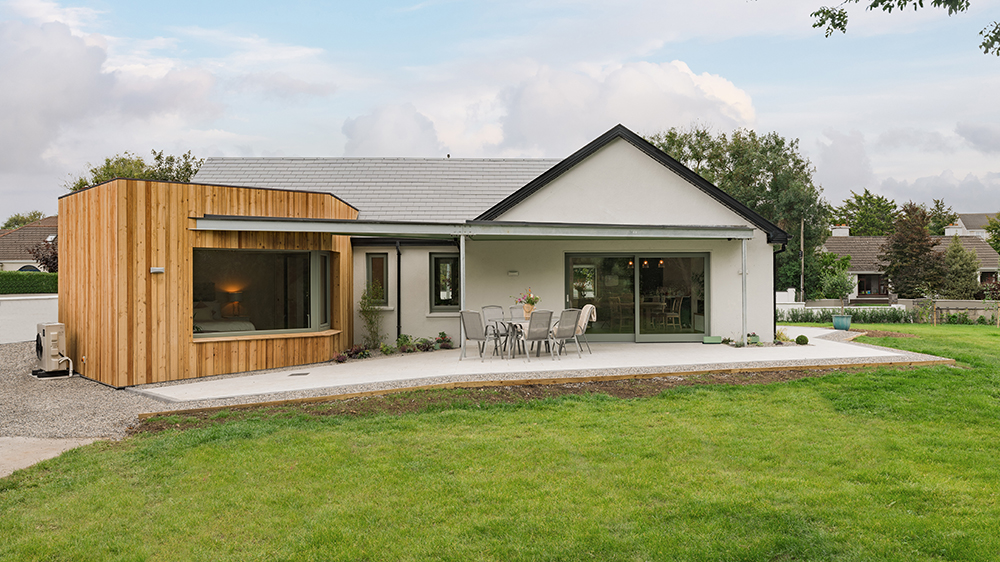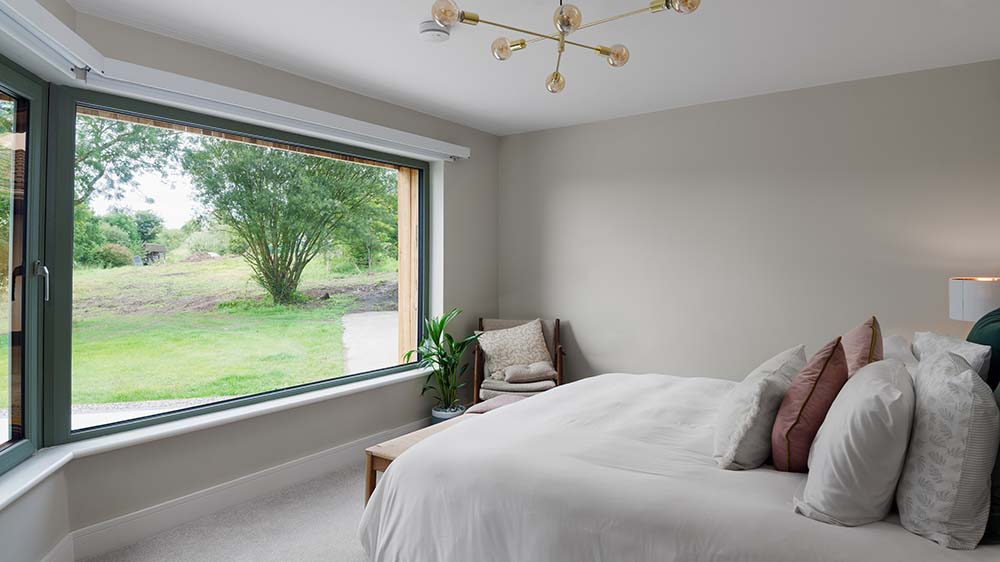 ---